Workshop's educational strategy
RUIDO Photo's educational strategy is defined with the aim of offering critical thought spaces, in order to achieve a transformation through experience and participative methodologies that deal with the topics addressed in our documentary works. 
The three main educational purposes of the workshops are:
Contributing to the education for global justice about the reality of the people that are living violence cases with the recurrent violation of the Human Rights. 
Becoming aware and influencing in the political and social responsibilities that are involved in those phenomena. 
Empower civil society, giving them the necessary skills to acquire the capacity for critically analyse the realities around us. 
by - Laia Gomez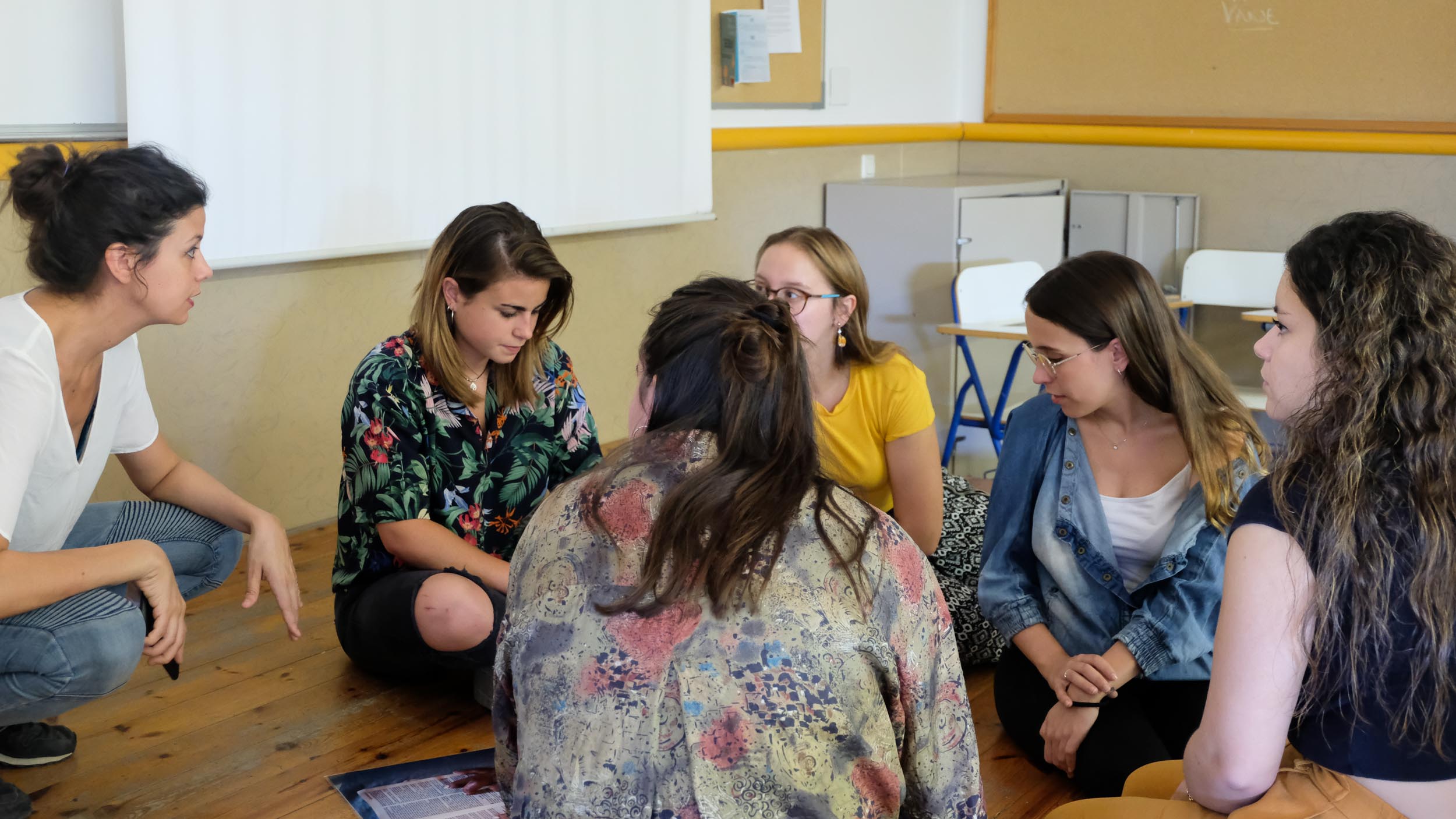 In order to accomplish the educative objectives, we propose two activity formats adressed to formal (highschools, upper education centers) and non-formal education centres (community centers, youth clubs, libraries, etc.):
Actions on critical analysis of the images 
RUIDO Photo offers activities in a workshop / capsule format (2h-4h) where participants work on a critical analysis of the images to deepen into the topic of migration, racism and hate speeches. The workshops are aimed at class groups of formal education centres from 15 years old and up to 25 participants of both formal and non-formal education centres. 
Actions on co-creation through participative photography
Apart from the capsule short-format of the activities, RUIDO Photo also offers a wider educational project, that consists on a minimum of three sessions (2h each approximately). During the sessions critical image analysis is treated, and there is a deeper reflection on the working topics through the incorporation of participative tools such as the co-creation of the documentary images made by the participants in ther closer surroundings. These activities are also aimed to be offered at formal and non-formal education centres.
The materials used during the educative activities are photographs and medium/large scale photo exhibitions made by RUIDO Photo, as well as the VR videos made by the journalistic team of the organization.